🙌 The 369 manifesting method is a framework that allows you to level up your manifesting with a proven structure that you commit to for 99 days.
Create a manifesting habit that goes beyond the daily affirmations and visualizations... the 369 method will tell the Universe that you mean business!
Introducing ...
✨ THE FASTEST WAY TO ACHIEVE YOUR DREAM LIFE USING THE 369 MANIFESTING METHOD!
Your mission, should you choose to accept it, is simple.
👉 Grab this 99-day guided reset journal, print it off (or load it into your favorite app), and dive straight into the guided journal prompts, and learn the 369 manifesting method to manifest your dream life.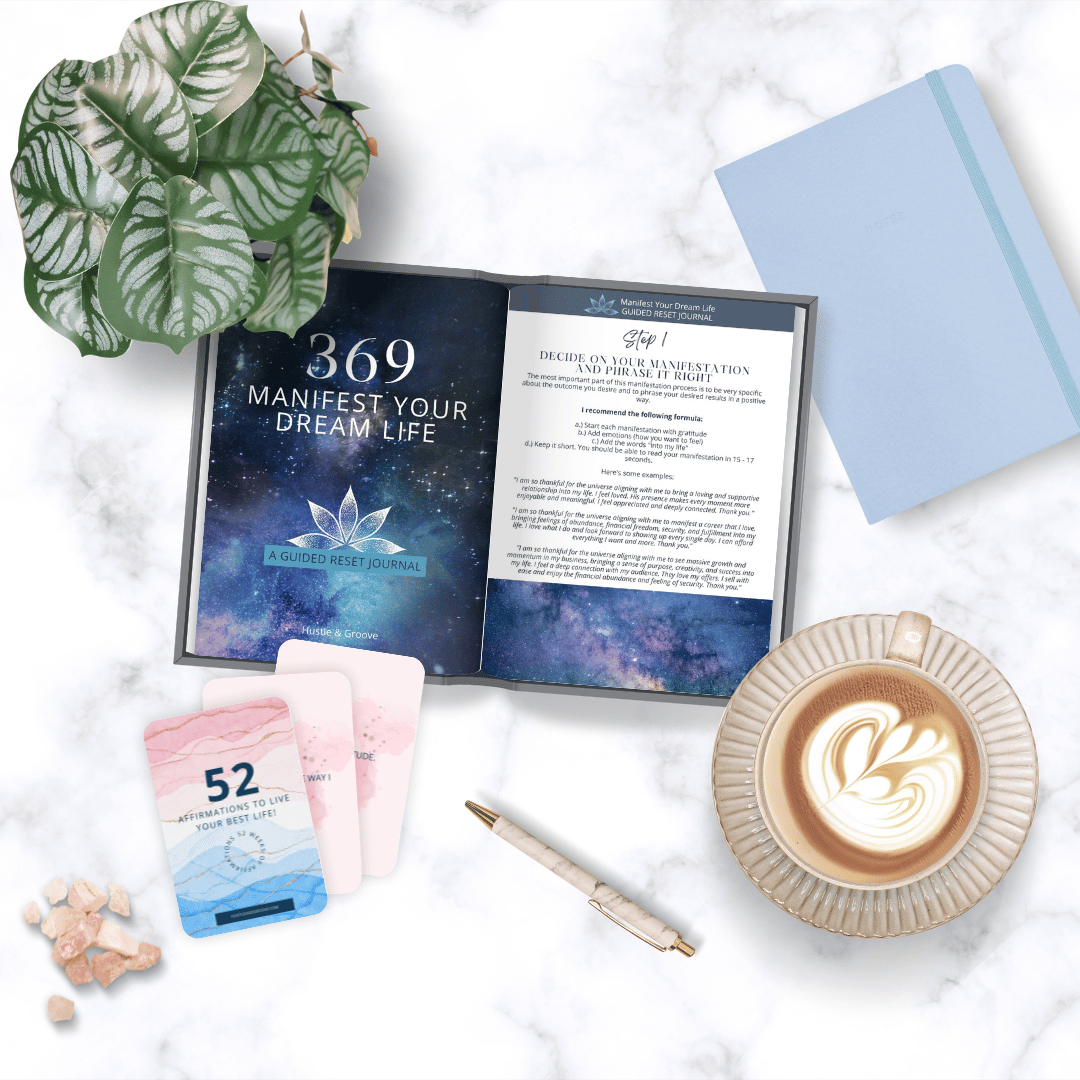 WHAT'S INCLUDED:
3 sets of 33 days of manifesting space to practice the 369 method

Guided journal prompts to set yourself up for manifesting success

Affirmations to supercharge your manifesting statements

Inspiring words and exercises (to further develop your manifesting habits)

Note pages to capture thoughts and ideas as they come to you
​
TOTAL: 133 PAGES!
Size: Letter (but easily prints on A4)
Digital Download only.